Blue Ember Gas Grill
April 28, 2009
The Blue Ember Gas Grill is loaded with every feature you could imagine on a gas grill (and some you didn't imagine.)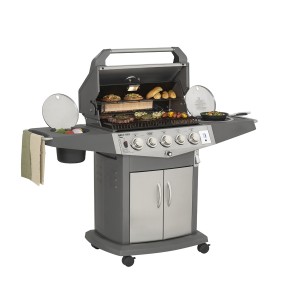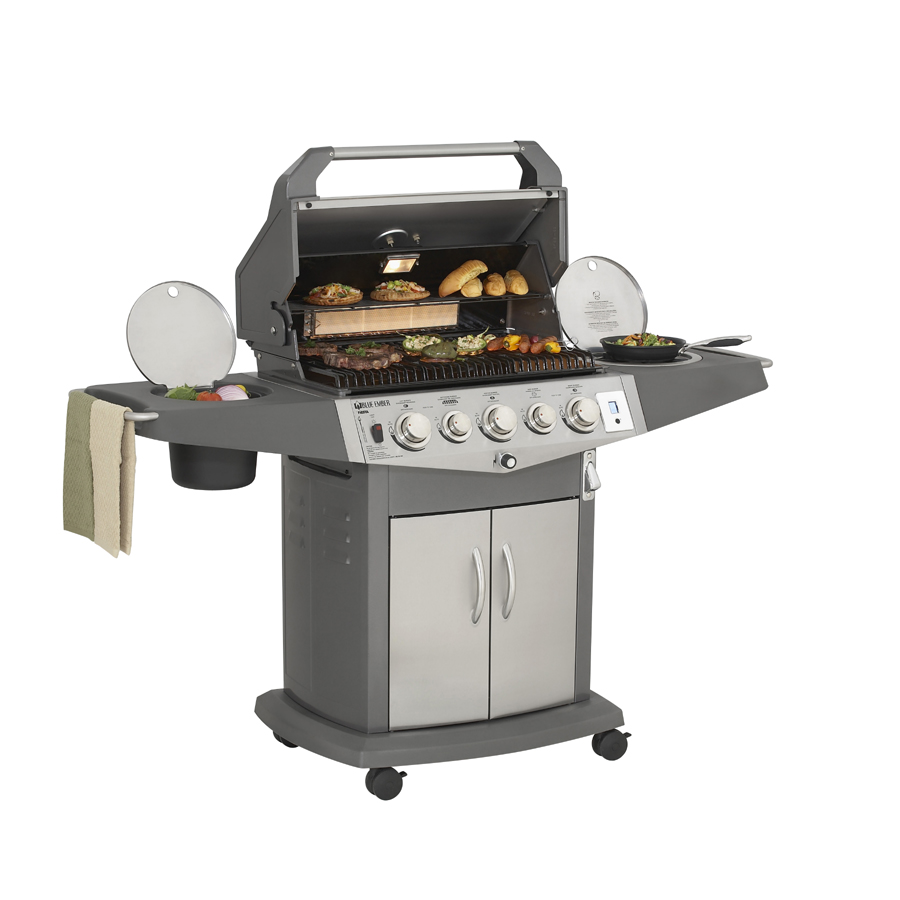 45,000 BTU's coming out of the main burners, a 12,000 BTU side burner, and a 12,000 BTU infrared rotisserie burner give you plenty of cooking options.  The Blue Ember Gas Grill also has a generous cooking area of 675 square inches.    Heavy-duty Porcelain Cast Iron Grates retain heat and help keep food from sticking. 
Now for some features you might not expect to find in a gas grill.  For those hot days in the sun, there is a deep ice bucket and condiment tray on one side of the grill.  The bucket can be used to chill your favorite beverages or can be used as a waste bin.  Forget to bring out your bottle openeer?  No problem, there is an integrated bottle opener attached to the grill.  A favorite feature that I'd like to see on all gas grills is included on the Blue Ember Gas Grill; a SonarQue Fuel Monitor.  It monitors fuel every 30 seconds and displays remaining cooking time in hours and minutes that'll ensure you'll never run out of fuel when cooking. 
A few other nice touches of the Blue Ember Gas Grill is an Integrated Electrical Outlet located on the back of the grill to power up a small appliance.  Also, a convenient condiment holder and tool hooks on the inside of one of the bottom storage cabinets is a nice touch.  Rounding out some of the features are, an internal grill light (to help you cook at night), and a built in smoker box to add some unique extra flavor to your food.
If you're looking for a grill that offers a bit more than just a cooking machine, check out the Blue Ember Gas Grill.
Comments