Char-Broil 4 Burner Grill with Outdoor Stove and Griddle
May 23, 2008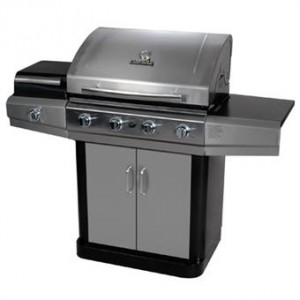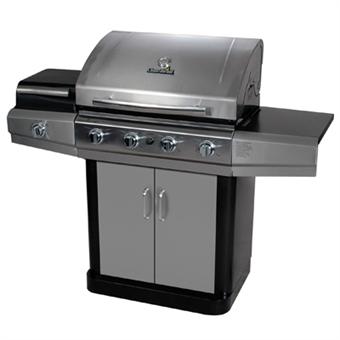 Char-Broil started manufacturing grills in 1948. 60 years later, they're still going strong. With a focus on value, Char-Broil delivers a quality grill at the right price.
Char-Broil's 4 burner grill with outdoor stove and griddle is loaded with features at a very reasonable $309.99. With four burners and a second level cooking area, this grill gives you almost 900 square inches of cooking space.
This model is also one of the few on the market that includes stainless steel, a side oven burner, griddle and storage space in the low $300 price range.
The 4 burner model is priced right and packed with features. Whether you're grilling for a small family or entertaining every weekend, the Char-Broil 4 Burner Grill won't disappoint.
Comments