Char-Griller Grillin' Pro 3001 Gas Grill
June 11, 2009
The Char-Griller Grillin Pro 3001 Gas Grill
is a good sized, heavy-duty gas grill made for all types of grillers from backyard amateurs to top BBQ pro's!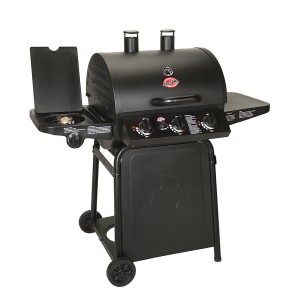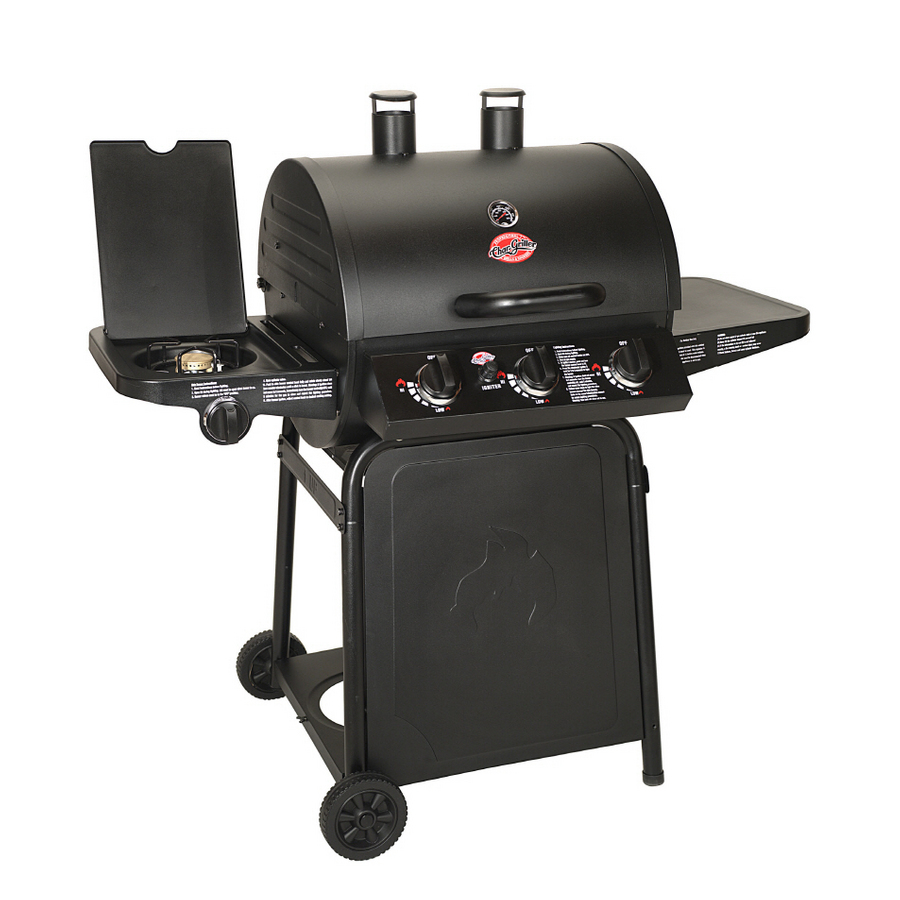 With a total heat output of 40,800 BTU's coming out of three stainless steel burner tubes, the Char-Griller Grillin' Pro 3001 Gas Grill heats up quick and evenly for worry free cooking.  There is plenty of room to cook for a big crowd with a 438 square inch primary cooking surface.  There is also a 192 square inch chrome plated warming rack to keep things warm while you finish up with other items.  A 12,000 BTU brass side burner is handy for cooking side dishes and has a flat cover so when not in use, you have an extra shelf for added workspace.  To ensure even heating, the Grillin' Pro 3001 has dual stacks which you won't find in most grills.
This is a heavy duty grill with steel construction and a tubular steel cart so if you keep this grill covered, you should get years of worry free use out of it.  Other features that come with the Char Griller 3001 are utensil hooks, a stay-cool handle, porcelain-coated Flame Shields, a removable grease catcher, and a front panel to conceal your propane tank.
If you're a weekend BBQ'er, an after-work dinner person, a pro BBQ'er, or somebody just looking to make a few quality meals at home, take a look at the Char-Griller Grillin' Pro 3001 Gas Grill!
Where to Buy: GrillsDirect.com
Comments