April 28, 2009
The Blue Ember Gas Grill is loaded with every feature you could imagine on a gas grill (and some you didn't imagine.)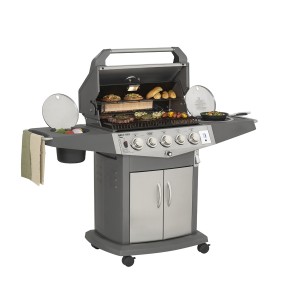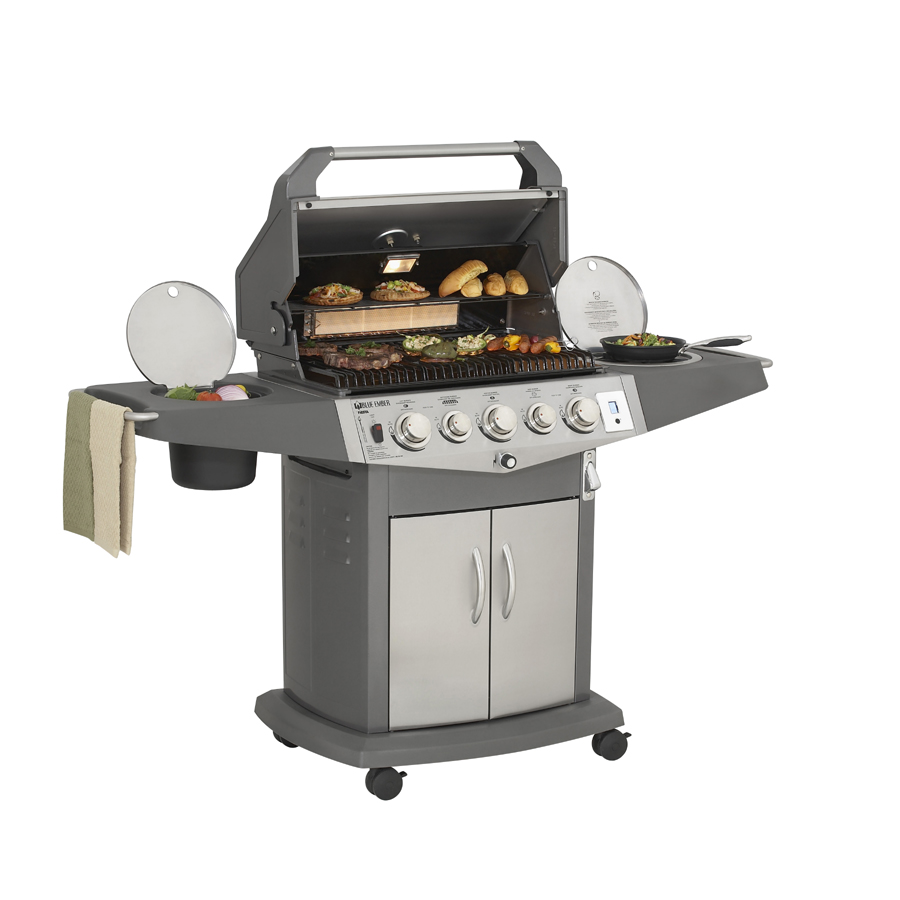 45,000 BTU's coming out of the main burners, a 12,000 BTU side burner, and a 12,000 BTU infrared rotisserie burner give you plenty of cooking options.  The Blue Ember Gas Grill also has a generous cooking area of 675 square inches.    Heavy-duty Porcelain Cast Iron Grates retain heat and help keep food from sticking. 
Now for some features you might not expect to find in a gas grill.  For those hot days in the sun, there is a deep ice bucket and condiment tray on one side of the grill.  The bucket can be used to chill your favorite beverages or can be used as a waste bin.  Forget to bring out your bottle openeer?  No problem, there is an integrated bottle opener attached to the grill.  A favorite feature that I'd like to see on all gas grills is included on the Blue Ember Gas Grill; a SonarQue Fuel Monitor.  It monitors fuel every 30 seconds and displays remaining cooking time in hours and minutes that'll ensure you'll never run out of fuel when cooking. 
A few other nice touches of the Blue Ember Gas Grill is an Integrated Electrical Outlet located on the back of the grill to power up a small appliance.  Also, a convenient condiment holder and tool hooks on the inside of one of the bottom storage cabinets is a nice touch.  Rounding out some of the features are, an internal grill light (to help you cook at night), and a built in smoker box to add some unique extra flavor to your food.
If you're looking for a grill that offers a bit more than just a cooking machine, check out the Blue Ember Gas Grill.
March 25, 2009
The Blue Ember Ique Gas Grill is a big grill packed with features that'll help take the guesswork out of grilling.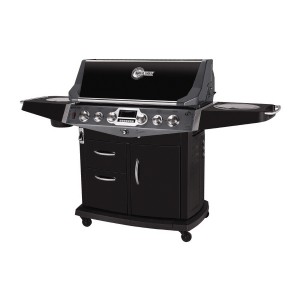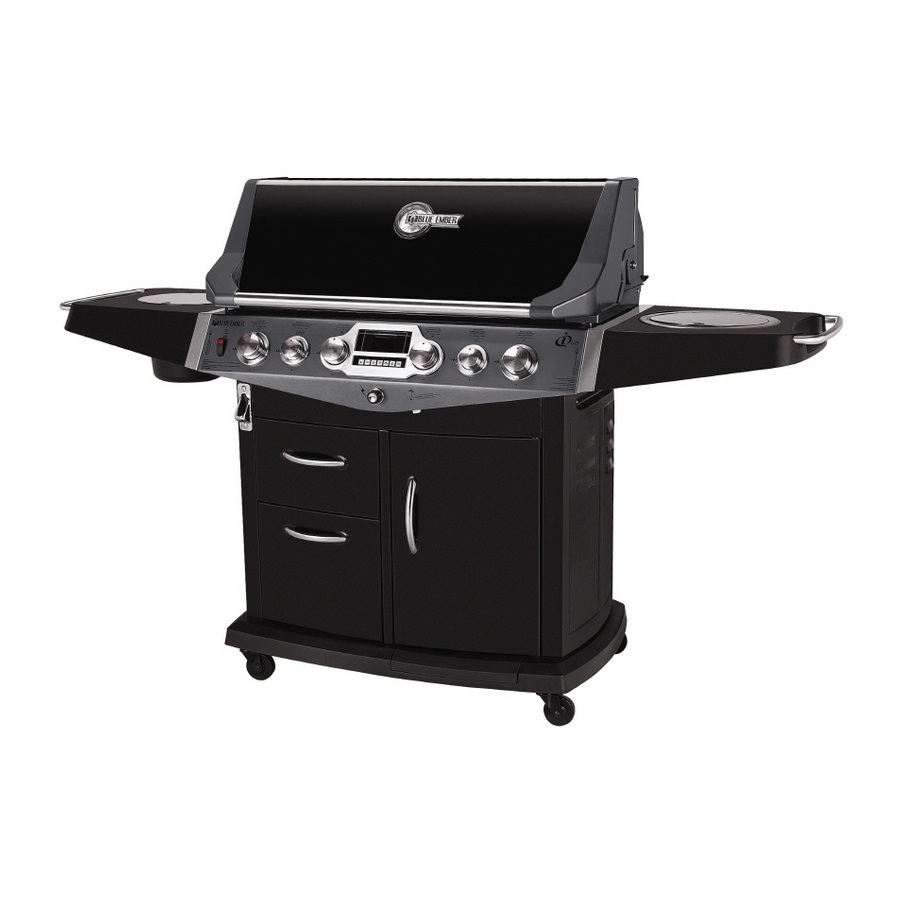 With four burners and 79,000 BTU's of cooking power, you'll be able to cook up about 40 burgers at once on the Blue Ember Ique Gas Grill.   You get 650 square inches of primary cooking space and a 225 square inch warming rack.  All this spread over 4 burners and two cooking zones (to allow cooking at two different temperatures at the same time.)
The Blue Ember Ique Gas Grill is packed with features that separate it from the rest of the pack.  First, the grill comes with an integrated power outlet which powers the touch screen electronic controls, the SonaQue gas monitor, and the cooking timer.  Also included are 2 storage drawers, an ice bucket, a side burner, and a rotisserie burner. 
If you're looking for the next generation in grilling, look no further than the Blue Ember Ique Gas Grill.