Weber Q 200 Gas Grill
July 6, 2009
The Weber Q 200 Gas Grill is a powerful – yet portable, gas grill that has more uses than you can dream of.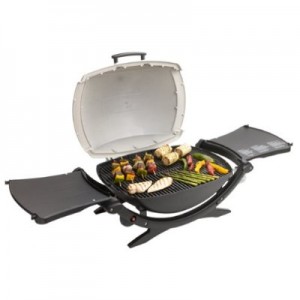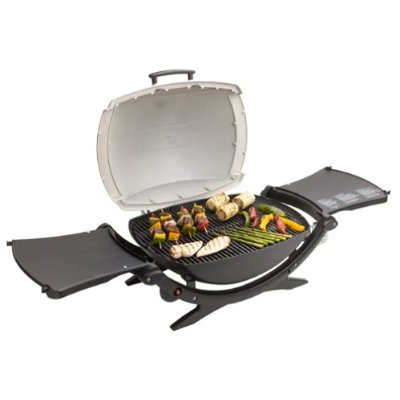 12,000 BTU's power this handy grill, and it has a cooking area of 280 square inches.  The cooking grates are made of cast iron.  The Weber Q200 is sturdy with a cast aluminum lid and body and a reinforced nylon grill frame.  Lighting the Weber Q 200 is quick, easy, and reliable with a push-button ignition.  An infinitely adjustable burner valve with a high quality regulator will help keep the temperatures where you want it. 
Just because the Weber Q200 is small in size, it doesn't mean it lacks conveniences.  No worries about not having enough work space,  because the Q 200 has two durable tuck-away work tables with built-in tool holders fold conveniently inside the grill.  The only thing you'll need to get going is a standard 14.1 ounce propane cylinder. 
The Weber Q 200 weighs about 36 pounds so it's easily transportable.  If you're looking for a grill that's great for tailgating, camping, the backyard, a vacation home, or an apartment with a small outdoor space, check out the Weber Q200!
Comments